Diverse perspectives are essential for better decision-making. A Vistage peer advisory group gives you a trusted sounding board of 12-16 high-performing CEOs, business owners and key executives who are focused on your challenges.
Draw on the experience of peers who've faced similar situations and can ask the tough questions. Now deepen that peer advisory group experience with one-to-one executive coaching and perspectives from expert speakers.
You won't find another organisation with a more comprehensive, effective approach to helping CEOs become better leaders, make better decisions and drive better results. It's been our winning formula for over 60 years.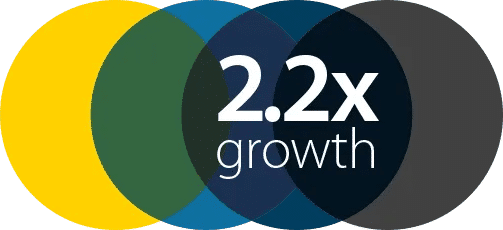 Join over 23,000 members worldwide in a monthly boardroom meeting of like-minded, high-flying and driven business owners, CEOs and senior managers. We also coordinate Masterclasses and peer-to-peer mentoring opportunities.
Masterclasses
Chief executives and small business owners thrive on knowledge and fresh insight to keep their companies moving forward. Our expert speakers are thought leaders who inspire new ideas, strategies and perspectives, focusing on the most relevant solutions business leaders can immediately implement in their companies.
Speaker workshops don't focus on why an idea is important; they focus on how to apply ideas that make a difference and drive results.
Our world-class lineup of speakers offer:
– Dynamic presentations on the topics that matter most to business leaders
– Specific strategies and resources that executives can apply immediately
– Customized presentations tailored to the needs of each Vistage group
– A small-group workshop setting where interaction is highly encouraged
Coaching and Peer-to-Peer Mentoring
Take a fresh look
Innovative ideas and creative approaches are critical to helping small businesses overcome fierce competition, modest budgets and unexpected issues. Get the management consulting expertise to tackle challenges head on, break through restraints and put groundbreaking business consulting ideas into action with confidence – ultimately improving your decisions and business results. Learn from business peers.
Get feedback on your toughest decisions from the business leader's most effective sounding board — fellow leaders who have met and overcome the same challenges.
Vistage Chairs are experienced business leaders, and often former CEOs, who assemble and facilitate private advisory boards for CEOs, executives and business owners. During monthly meetings, they provide one-on-one coaching, valuable professional insight and mentorship. This results in an average member tenure of seven years. According to a 2015 analysis of Dun & Bradstreet data, their companies grow at three times the rate of average US companies.
"This is the third Masterclass that I have attended with UP and all three events have really exceeded my expectations! As an HR Manager, I attend many conferences around employee engagement, Millennial Management and other HR related topics, however UP always seem to bring in speakers who take less of a mainstream business approach and more of a holistic, motivational and modernised style that give me lots of energy and new ideas to take back to the office with me! Thank you for yesterday's session, I can't wait for the next one"

SUE GRECH CUMBO

Max Entertainment HR Manager
Join us on the Journey
Our Team of professionals share their experiences from the
ultimate journey called life