Healthy employees have more energy, better focus, higher productivity and great business performance.
Corporate Wellness
Wellbeing in practice
At UP, wellness is one of the main pillars of success that we emphasise with all our clients, personal or business.
We are dedicated to helping leaders and their teams raise their performance levels and be the best version of themselves through the embodiment of wellbeing in everyday life!
We bring in our executive experience, business coaching and proven wellbeing practices into a holistic wellbeing programme suited to your business and individual needs.
Using our F.I.R.E philosophy, we will help you achieve your corporate wellness goals by living a life full of FLOW that leaves the desired IMPACT through each of your ROLES, and keep you motivated on your path to EXCELLENCE!
UP Corporate Wellness sessions come in the form of interactive workshops, wellness coaching in groups or 121 and corporate wellness programmes.
To join our private UP Wellness Facebook group click here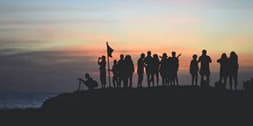 FLOW
Begin with stillness of mind, focus your mindset and free yourself though movement to achieve that ultimate state of performance: 
Developing a wellness mindset

 

Movement for vitality

 

The power of presence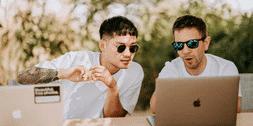 IMPACT
The impact we have on our bodies and mind, which spills over to those around us, is largely driven by our gut and selected lifestyle.
Mindful & intuitive eating
Healthy gut for a happy life
Ritualising self-care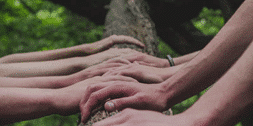 ROLES & RESPONSIBILITIES
Aligning our strengths and values with our healthy persona, will support us to fulfill the roles we committed to
Stress transformation

   

Mindful communications
Extracting positivity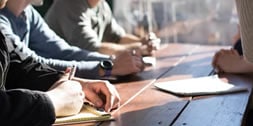 EXCELLENCE
Sustaining the wellness path we chose, requires instilling healthy habits, using positive psychology and tools to keep us motivated and on track
Energy hacking
Multiplying strengths
Building healthy habits
Our approach is to create an environment that brings as many FLOW TRIGGERS as possible into your experience.
"I felt that my business had grown rapidly but was starting to create problems with my work-life balance. I felt that I needed to work harder and harder to keep up, despite spending more and more money on managers to grow the business. It seemed like I was constantly having to make decisions for them and it got to a point that I was actually considering refusing new growth because I didn't think we could handle it. Whilst I was concerned that I didn't have enough time in the day to get help and advice, I realised I needed a more objective viewpoint to help me get out of this situation. It was affecting my whole life.

I called in a business coach who worked on three key areas: Purpose, Personal Wellbeing and Leadership. These three diverse but complimentary areas of growth helped me focus on the things that were really important, find time to take care of myself and help me clear the fog that clouded my mind, and develop my leadership skills to empower my management team to share the load. Surprisingly it wasn't a long drawn-out process as the guys at Ultimate Performance focused on me directly, with a secondary interest in the business. They knew that I was the best person to solve business problems but I needed to sort myself out first. I now feel that I can take on new opportunities without worrying that I'll lose out on enjoying life."
"Super inspired by Julian Azzopardi's talk yesterday about leading with purpose. He gave some very interesting insights on the roots of human behavior and actions and how they link with the golden circle, explaining how to use those principles to lead a team to success."

CÉCILIA MZAYEK

TimeNinja Founder
"Thanks for a much needed and certainly a very insightful 1.5 days. I really enjoyed trying to live those moments in the Now, blanking my ever curious mind from the onslaught of thoughts that are so pervasive in every waking minute of our lives. I felt that the time we spent together gave me a curiosity to learn more about this state of flow and how to harness it in my everyday life and work. Keep up the great work and there will definitely be a part 2 to this."

ANDREW MANGION

EC English Malta Executive Chairman
"If you go to Malta, look up Julian Azzopardi at UP Insights. As the CEO, he is a wonderful blend of strategic thinking and creativity, combined with an attention to detail, a focus on providing the highest level of professional development and a drive to support the growth and success of organisations and their key leaders. He's making waves, of the best kind!"

HENRY ROSE LEE

Inter-Generational Expert & Keynote Speaker
"Julian is an expert with integrity. Working along side Julian to improve the performance of the company I work for was a massive learning experience and inspirational. Julian's ability to listen to our ideas and come up with pragmatic solutions is impressive. No matter what question I ask, he will always answer. Julian has developed his skills through years of study, experiences, voluntary work and overcoming obstacles. I strongly recommend Julian Azzopardi if you wish to achieve more out of life."

DAVID SANT

SS Lifts Technical Manager
"We had a very interesting session with Julian Azzopardi on how to be our better versions, how to adapt and embrace change, introducing us to the FIRE approach! Thanks for putting so much enthusiasm and passion into it!"

MIREIA GARCIA-TAPIA YTURRIAGA

DDTT Bershka Malta Brand Manager
"Investing in people is a priority for us at ICON. More than ever, we're seeing true, tangible value by broadening team members' horizons at every level. Interns gaining new skills via shadowing experiences, ITIL training for all developers and customer-facing team members, and company-wide motivational speeches like the inspirational Nathan Farrugia and his FIRE method, the boost in morale and motivation makes us all stronger. It's all well and good to push your team to reach their targets, but you can't expect a team to deliver true value if you're not investing in them."

IAN CASTILLO

Icon Malta Managing Director
"I wanted to thank you for the help and guidance you gave my team and I during 2018. We truly managed to reach what we thought was unreachable from a change management perspective. We also had a record turnover, with a 20% increase over the prior year and the OKRs worked wonders in helping us achieve that!"

THOMAS ZAMMIT

Elektra Ltd. CEO
""I attended the UpYourLevel "Firing Up Our Wellness" session with Wellness Coach Daphne Grech Cumbo. It was a fantastic seminar that took a deep dive into the main facets of wellness being a state of mind and a state of being. Daphne delivered an interactive and intuitive session that not only fully engaged her audience, but also reminded us all of the value of remaining mindful during our everyday, taken-for-granted health behaviours and lifestyle choices. I am looking forward to attending more of Daphne's wellness sessions and learning more about adapting to a wellness mindset.""

Georgina Fardoe BSc(Hons).MSc.(Child.Psych).(Chester)
"It was an awesome experience attending this new innovative programme, what I acquired from the training was more than what I expected. The speaker spoke eloquently and ensured that the session was an interactive one. The session was backed up with some real-life experiences of participants which made it more relatable. The training was informative, linking our minds to ideas, possibilities, and unforeseen circumstances."

Silvana Sant'Angelo Training and Development Specialist Human Resources MAPFRE MIDDLESEA | MAPFRE MSV LIFE
""The session helped to as a reminder of the importance to make time to be mindful and simple tips of how to do so. How to deal with every day stress points and the role of creating positive habits to help mitigate the negativity and noise that surrounds us in our personal and professional lives. I think it was mostly successful because it didn't just identify the issues we face but also provided small ways to recognise them and more importantly how to deal with them.""

Nikita Alamango, COO ARMS Ltd. BSc (Hons) Politics (LSE), MBA (Open)
""Do not think about it and just take the plunge. Every experience in life is a learning experience. After today's session I learnt new methods and tips on how to face life. I also got to knew new people and their ideas and opinions. After the 3-hour session it was like seeing the world in a new different light. Thank you both to Daphne as well as to the participants for today.""

Cheryl Tonna
Join us on the Journey
Our Team of professionals share their experiences from the
ultimate journey called life