Nathan Farrugia – International Motivational Speaker
Nathan Farrugia is a storyteller & author, entrepreneur, CEO coach, world record-breaking adventurer, TEDx speaker, Vistage owner, NED, philanthropist, husband & father.
His book, A Million Steps, is a personal account of his endeavours that will inspire you take control of your life and make progress, one step at a time. His keynotes inspire, motivate, provoke and entertain audiences around the world.
A Million Steps
Nathan set a world record running 27 marathons in 27 consecutive days in 27 different countries. This book reveals the story of those one million steps, that led to deep insights into what allows us to push far beyond our perceived abilities.
Whether you are a business executive or simply keen to take your game to the next level, this book will provide you with a series of fundamental questions you need to ask yourself before getting out of your comfort zone. In a jargon-free storytelling approach, Nathan recounts his experiences attempting – and not always completing – some of the world's toughest endurance challenges, and the lessons he learnt through success and failure.
With reflections on recent brain science, business & leadership literature, psychology and spirituality, you will be both moved and entertained. This book is not aimed to preach or tell you how you should live your life, but listening to the author's thought provoking experiences will make you ask yourself some fundamental questions about unlocking your fullest potential.
Speaking Engagements
Nathan's talks have received rave reviews from audiences in the UAE, New York, Switzerland, St Petersburg, the UK, Luxembourg, the Netherlands and Malta.
Nathan's powerful storytelling keeps audiences captivated and attentive, whilst sharing life hacks and tools that have enabled his success as an entrepreneur, executive coach, business leader, as well as husband and parent.
Motivate your team, inspire them to raise their game and teach them the skills they need to shift their mindset.
Check out his TEDx Talk on Maximising Human Capital and more videos and interviews here: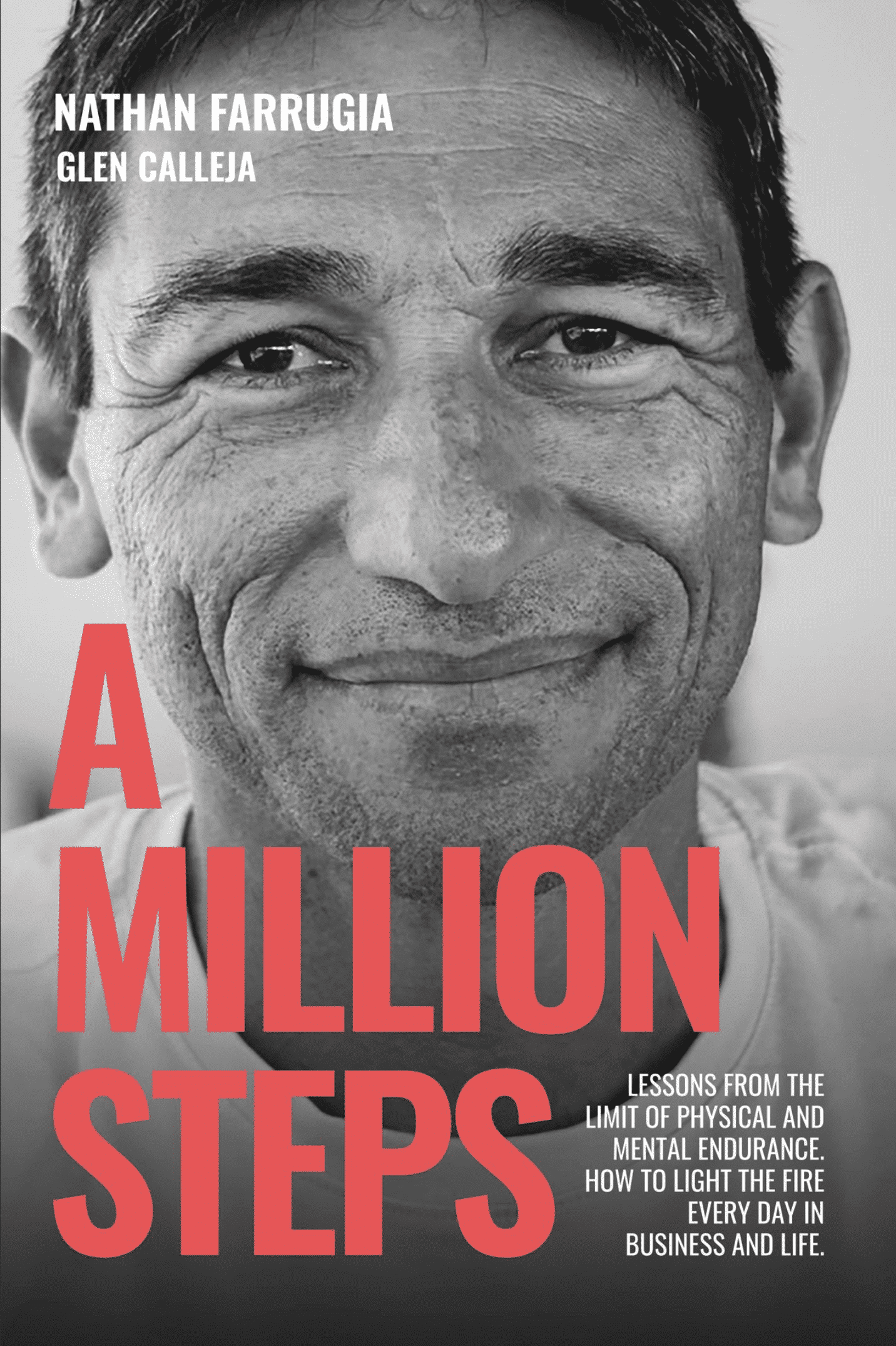 Brands Nathan has worked with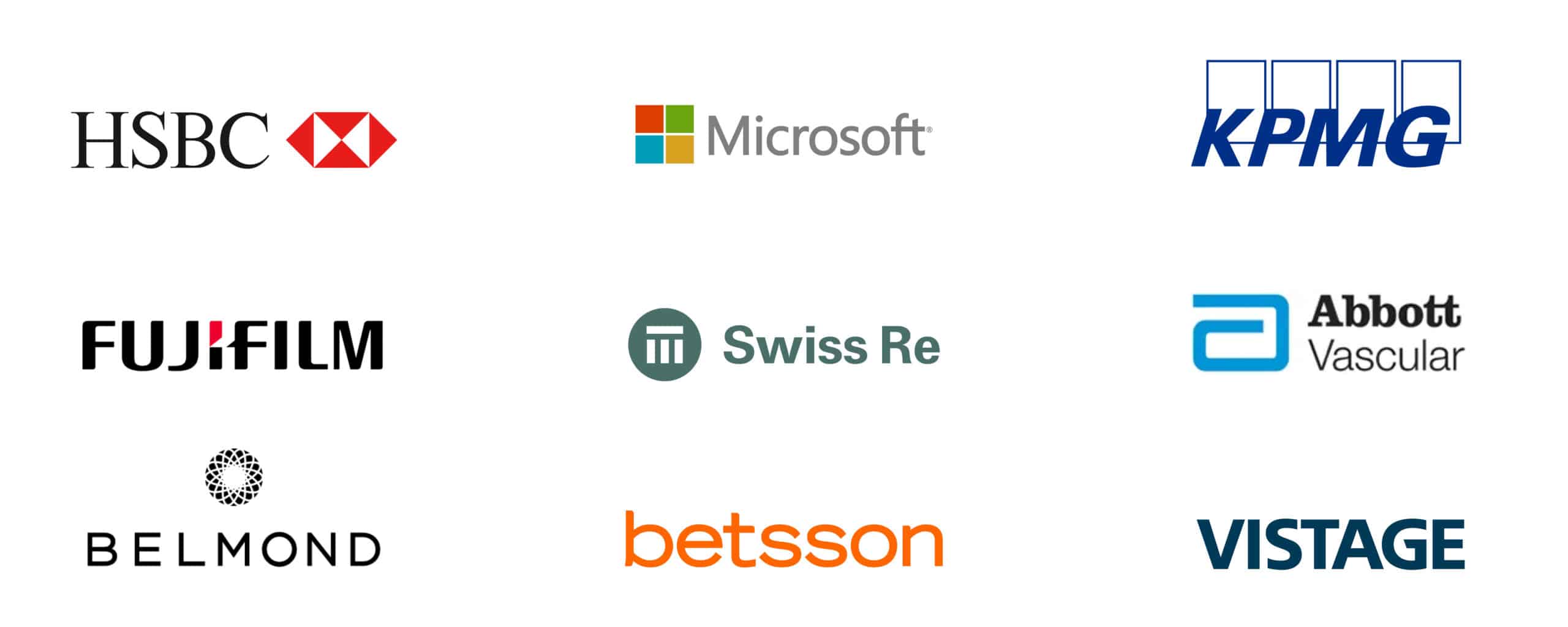 "Nathan was the keynote speaker during our last senior management conference. The conference was themed around equipping our management for success and getting them to move out of their pre-set performance boundaries. Nathan shared his personal experiences about the endurance events he has participated in ….and the impact on the audience was huge! All the team left with a dropped jaw and a realisation that, with the right mental and spiritual mind frame, you can stretch yourself and achieve much more than you though you could. I would therefore recommend Nathan for similar assignments around public speaking."

Mike Xuereb

Chief Executive Officer at EC Group of Language Schools
"Nathan Farrugia is the man who runs… for others"

Jennifer Holloway

Author 'Personal Branding'
"I would like to thank you for a really good presentation (Keynote at the ALTO International Conference in New York 2013). I felt that the message came through loud and clear and was very inspirational for myself and our members. It was a slick presentation with a good balance of inspiration, energy, clear messages and humour and I felt that you really engaged with the audience. Yours was certainly one of the best presentations and I am happy to recommend you to other people in future. Best of luck with your book and keep growing and breaking new ground."

Andrew Mangion

Director, ALTO
"Nathan Farrugia is an exceptional speaker and motivator; we had the pleasure to have him on board at Business Leaders Malta 2012 . The audience rated him as the top speaker of the event and everyone seemed to grasp defining ideas that could be instantly applied to work and life. His ability to combine humor with all the factual and informative information kept the attention of a most diverse audience. It was obvious to one and all that his presence was more than a mere 'seminar.' The time, talents and energy he poured into his intervention far exceeded expectations, I could well state that the impact probably was life changing for the smart ones, who soaked up his tips on applying management ideas to be always a second ahead."

Josef Gafa'

Director Jugs Malta obo Business Leaders Malta
"I think the words determination of steel, courageous, generous and ruthlessly efficient describe Nathan in a nutshell. He probably would have had a highly successful career in the private sector but instead he has dedicated his life to help the less fortunate. This having been said he is probably doing something we would all love to do, which is making the social enterprise model a reality in Malta; so in a sense instead of going to work in the private sector he will have brought the private sector to him for the benefit of us all."

Kevin-James (Jim) Fenech

Managing Director at FENCI Consulting
"Nathan comes across as having innate leadership skills, backed with considerable educational background and experience, has taken up the considerable challenge of providing social services to people who are socially disadvantaged. It would seem that he has weathered the storm quite successfully, using business practices that are acceptable, yet ethically correct.
Nathan strives to achieve strategic objectives by way of directing middle management using clearly specific (SMART) objectives, and maintains a positive outlook on the future, whilst being pragmatic and being well respected by his sub-ordinates. He's also a great sport."

Jonathan Camilleri

Software Consultant at Business Intelligence Solutions
"Nathan's ability to inspire is very striking. Likewise, his calm, composed and yet passionate delivery on his achievements is quite remarkable. Nathan is a shining example of how, with the right motivation and support, one can always set higher goals in life, break out of zones of comfort and achieve the seemingly impossible!"

Ranjit Gokarn

HSBC Malta plc Chief Operating Officer (in his personal capacity)
"I have attended motivational speakers presentations before, some of them of international stature - quite highly (or wildly) paid. They are enjoyable and educational, and they present great, dangerous, and wonderful achievements – a lot of which you either have to be privileged, to even think about – resources, funding etc., or with so great an odds, that they do not relate to you as a person, manager, leader whatever you are. Like a Hollywood Film, nice, amusing, sometimes educational but it is fiction, and does not relate to real life/persons – and so they dilute the message that they try to pass on.
On the other hand I was really delighted to attend Nathan's presentation. He succeeds to convince your inner self, that limitations are of you own creation, and therefore can be dismantled only by oneself – he inspires this in a way, that is simple, with everyday experiences, understood and relatable to everyone in the audience – boyhood asthma, simple uncomplicated sports within everyone's reach – running, swimming, biking, rather than ocean going boats, fancy jumping out of aircraft, striking lucky in the stock market, leading large and very expensive expeditions, etc.
OK, the lengths he does go to beggar belief, but that is my limitation, and now I know that I structure my limitations in whatever it is in life. All I need to do is dismantle them and claim the prize."

Gaetano Sammut

Head of Trade and Receivables Finance HSBC BANK
"On the 22nd November 2013, Valletta Fund Management Limited organised a black tie Annual Awards Event for its various financial intermediaries. As part of the program of events, it was decided to invite Mr Nathan Farrugia to deliver a motivational speech during the event.
In the process, Nathan proved to be highly professional in his approach and a meeting was organised before the event itself to discuss the main thrusts of the speech to ensure its relevance to the guests invited for this event. In his address, Nathan delivered a highly eloquent speech touching on the importance of preparation and planning that needs to be undertaken before a marathon and the management of challenges as they unfold from time to time therein intelligently linking this to the leadership skills and professionalism that is required when interacting with end investors in the asset management business.
The speech was very well received by the guests present for this Event as evidenced by the highly positive feedback that was received by the Company in this regard. With this in mind, I have no hesitation in strongly recommending Nathan for any similar engagements."

Kenneth Farrugia

Chief Officer, Fund Services. Valletta Fund Services Ltd
"Nathan was an inspiration for our team members during an activity we organised in July 2014 focusing on New Ways of Working, Productivity and Change, his story is really inspirational. Nathan relates the hardship he has faced in the various endurance challenges and his WHY that keeps him going."

Matthew T. Mullan

General Manager; Hilton Malta
"Impressive, and inspirational. Cutting edge, latest leadership and motivational thinking. We really enjoyed the session Nathan, Thank You."

Wendy Sanger

HSBC Global Standards RBWM Country Lead & AML Operations Senior Manager
"Nathan was invited to lecture at our Cardiology Conference, on a panel that included high profile international cardiologists and opinion leaders. The lecture was scheduled at the end of busy day but Nathan, from the very start, engaged the audience and grabbed their attention. His delivery was energetic and entertaining, embellished by well-timed humorous anecdotes and relevant visual backdrops. Remembering myself looking back at the wide-eyed and raptured audience, I have no hesitation in saying that Nathan is a master communicator who is able to infuse the listener with positive attitudes and the will to change."

Dr Alexander Borg

Programme Organiser, Maltese Cardiac Society Conference
More about Nathan
Nathan is also an experienced CEO, Director and Chairman with experience in Healthcare, Education, Non-Profits, Hospitality & Events, and Technology, having led organisations in these industries directly.
He owns Level UP and Up Your Level, is based in UAE and Malta and is a VISTAGE organisation Licensee in the GCC and Malta as well as owner of UN Limited, organisers of XTERRA races and challenges (visit www.xterraplanet.com)
Nathan is a founder and trustee of Inspire Foundation (www.inspire.org.mt) , The Lino Spiteri Foundation (www.lsf.org.mt), Empower Cooperative Limited, The Academy of Givers (https://www.academyofgivers.org ) and is a board advisor on many private enterprises and corporate companies.