Does your business operate in the "more is more" model?
More clients, more profits, more resources to drive more business.
"Of course," would be a natural reaction for most business leaders reading this post. Isn't that why businesses exist? To make the most profit?
Profit as purpose
When I worked in the hospitality industry, there was this particular phrase that stuck with me: "businesses are legally bound (to their owners or shareholders) to maximise profits".
I was curious how hotels could legally overbook and walk people out when clients would have a guaranteed reservation.
Yet hotels, like other businesses are also legally bound to maximise profitability. Hotels knew from experience that a certain amount of guests would not show up and rooms would be left idle. Every unsold room was directly making a loss and not living up to the business purpose of maximising revenue. Therefore, hotels calculated a percentage that would leave them in the 'green zone' and resold them. 
Hotel overbooking practices affect the hotel's reputation, the morale of the team involved in delivering the news, and disrupts the travellers' plans.
It also impacts:
The brand image, which needs to have a strong strategy to "save face"
The operational team, who need to drop what they are doing to prepare, execute and report, as well as make an effort to overcome the emotional difficulty of dealing with upset, angry, or disappointed travellers and overcome that challenge to carry on with other duties
The physical and mental wellbeing of the guest who could have lost precious sleeping hours and perhaps even more, due to the disruption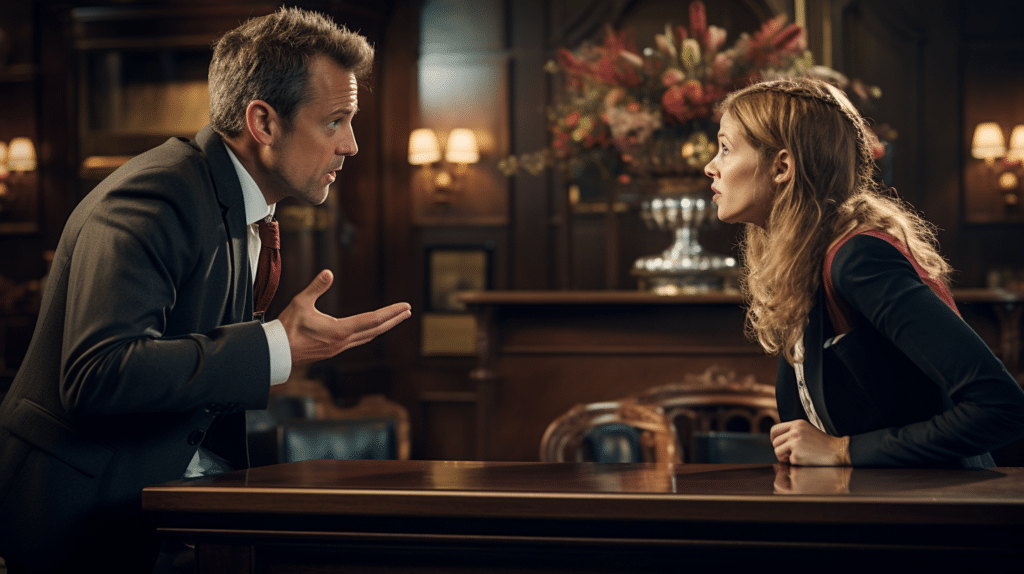 These situations do not only impact hotels, but any other business that need to pull resources together to deal with similar situations.
Fire-fighting – as it's often referred to – keeps the business moving but drains energy from other areas both from the individual and the team as well as the business as a whole.
Productivity is questionable when a number of resources are being deployed to manage the situation both from a human and a financial point of view.
Can you relate to this in any aspect?
The benefits of corporate wellness training
Here are 3 reasons you might find relevant to consider if you're thinking of engaging in a wellness program to boost your overall business performance. 
1. Resilient businesses outperform their industry average by nearly 30% during unfavourable periods.
Equipping teams with the tools to develop resilience, and boost their energy has been proven to have a significant impact on team engagement and performance. The agility to shift gears when needed, take a hit at times and switch back to focus, will help 'firefighters' put out 'fires' more effectively and get back on track quicker and stronger. This has been tried and tested most recently during the COVID-19 pandemic which introduced significant changes across industries.
Employees who report to resilient leaders are also more productive and manage their stress better to keep it at healthy levels. Resilient leaders prioritise their own wellbeing first, promote the importance of wellbeing across their teams, and support team members individually with a personalised effective intervention such as coaching or tailored development programs.
Resilience can be nurtured and it starts with instilling a mindset of wellbeing at all levels of the organisation.
2. Globally, an estimated 12 billion working days are lost every year to depression and anxiety at a cost of US$ 1 trillion per year in lost productivity.
Mental wellbeing is the foundation that enables leaders and teams to survive and thrive in an ever-challenging world. Yet, there is still a considerable stigma around mental health. Some feel like they don't need it as they are in a good place, yet those with a growth mindset know that they can be better. Those who recognise that they have mental health issues may still be reluctant to engage in therapy programs even when they are offered. In the US only 5.5% use employee assistance programme benefits.
Corporate wellness programs focus on self-awareness and working towards chosen goals, which will then haves a positive impact on one's mental wellbeing. Whether working with a wellness coach on a one-to-one basis or engaging in workshops within a group setting, the journey begins from wherever the individual is on the health spectrum and works towards building and reinforcing a positive mindset. 
3. Employees' daily physical activity throughout the day generates resource caravans consisting of physical (sleep), affective (vigor), and cognitive (task focus) resources, which further contribute to next-day job performance and health outcomes in different ways."
How would a well-rested, vigorous and focussed team member impact the business? We know that physical exercise and an active lifestyle adds healthy years to our life but the direct link with work performance is not always clear.
A recent study in the UK and China breaks it down and has found that workers who are physically active and show up fresh to work with the strength and energy to take on the challenges of that day, are more creative and perform better on focused tasks which spill-over into the next day.
1.4 billion workers are inactive, but a corporate wellness programme can motivate even the most sedentary worker to increase their daily activity in manageable, incremental and even pleasant doses.
How corporate wellness training can help
In today's fast-paced and competitive business landscape, many companies focus solely on short-term profitability to satisfy shareholders and achieve immediate financial gains. However, neglecting the well-being of employees and the long-term productivity of the workforce can lead to detrimental consequences.
If these are good enough reasons to consider elevating employee wellbeing and integrating a healthier work environment, alongside the business purpose of profitability, it's worth looking into how a corporate wellness program can help.
Corporate wellness training has emerged as a powerful solution to strike the right balance between short-term profits and sustainable success.
Moreover, funding for the programs in Malta is now available through the Investing In Skills Scheme. Reach out for more details on our corporate wellness programs.