During the course of our work we frequently get requests to work with teams on improving communication; In 2020, the number increased exponentially due to the new way of working and various difficulties people were facing.
It was with this in mind, that during the course of 2020 we decided to partner with the Relationships Are Forever Foundation to bring to the market a new resource to help businesses connect better, with more authenticity with their people.
At the heart of any business, are people (see a previous blog on Organisational Health where I outline a process we created to ensure your business is truly people-centric). And people are all about the relationships they build, between colleagues, clients, suppliers or their communities. We therefore combined a TM methodology with years of experience working with leading businesses to bring to the business community a practical and valuable asset to allow individuals are ensured their voice is heard.
Connecting Colleagues – The must have resource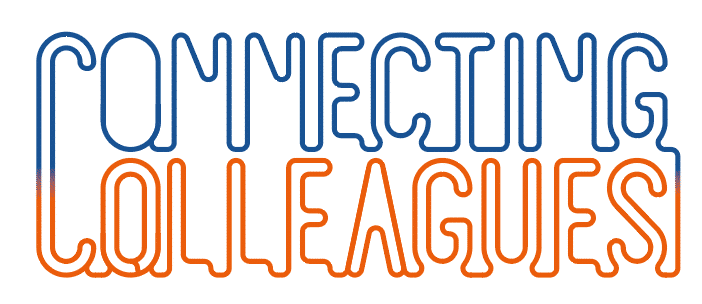 The Connecting Colleagues resource will allow for a deeper connection between colleagues based on a better understanding of an individuals' emotional state.
Humans are overall emotional beings, which means when we are going through stressful or uncertain times, our emotional state can very quickly take over our rational or logical mind, and cause disaffection or doubt.
Taking as a starting point that every individual is motivated by five basic factors – status, certainty, autonomy, relatedness and fairness – the use of our resource will give people an opportunity to visually share how they are feeling without risking the further aggravation of what can be an already very emotionally charged situation.
The resource will work on building trust between the people affected by a particular situation. By using emotional intelligence, we will allow all parties the opportunity to go through a process of self-awareness, motivation and self-regulation by understanding each other's current state of mind (and emotion), and communicating this in a visual manner to avoid misinterpretation or misunderstanding.
The best part of our process is that in the end, the outcome achieved, is one of mutual accord.
Julian Sant Fournier, one of the founders of the Relationships are Forever Foundation, who has been working with couples for a number of years, and partner in the initiative states "the capability to express yourself and resolve conflicts are key life skills that contribute to good communication. Our life is all about relationships be it with family, friends or colleagues at work". We are confident that this resource will help businesses build stronger relationships with their people, as we remove barriers to communication that are lost in the translation process from emotions to actions.
Where to start your Connecting Colleagues journey
On the 3rd of February we will be hosting an online launch event whereby each each attendee will receive a copy of our resource and participate in an initial training session for the introductory offer of €30 + VAT (includes postage). The session will run from 0900 to 1200. Details of platform will be provided on registration via the connecting colleagues website. Further information on our resource can be accessed by mailing us on [email protected] or on our new dedicated website www.connectingcolleagues.org or by visiting our LinkedIn and Facebook Pages/connectingcolleagues.