by Daphne Grech Cumbo, Up Your Level, Wellness Coach
It's not every day you walk into a business session which kicks off with Michael Jackson's feel good hit song: The way you make me feel… 
Click play to jog your memory and enjoy the tune while you read this post (you know you want to!)
Jeff Dewing, the speaker of the mentioned session, has an interesting story of how he lost it all and grew his business exponentially, starting with just GBP7.60 in his bank account, which he turned into millions…
The Human Brand
One would expect to listen to exponential growth strategies which led to his success, however Jeff instead focussed on the value of being surrounded by the right people in his business. He told the story of how he built a great team and how he maintains it, which all boils down to… "The way you make them feel" a.k.a CULTURE 
Jeff flew in and delivered 5 sessions over a week to our Vistage Malta Chief Executive Groups, Vistage Malta Members and their teams, and to our Up Your Level clients and business network which left an impact across a number of elements:
The attendees got their thinking hats on, reflected on their own teams and leadership, and worked on their "human" message which they conveyed through their brand.

Inspiring a seasoned audience
Jeff remarked on the high level of people in the room, which made the sessions all the more enjoyable and the delivery more impactful. A well-versed audience, mostly made up of CEOs, Directors, HR Professionals and Recruitment Executives is not easy to leave an impression on. After each session we gathered their feedback: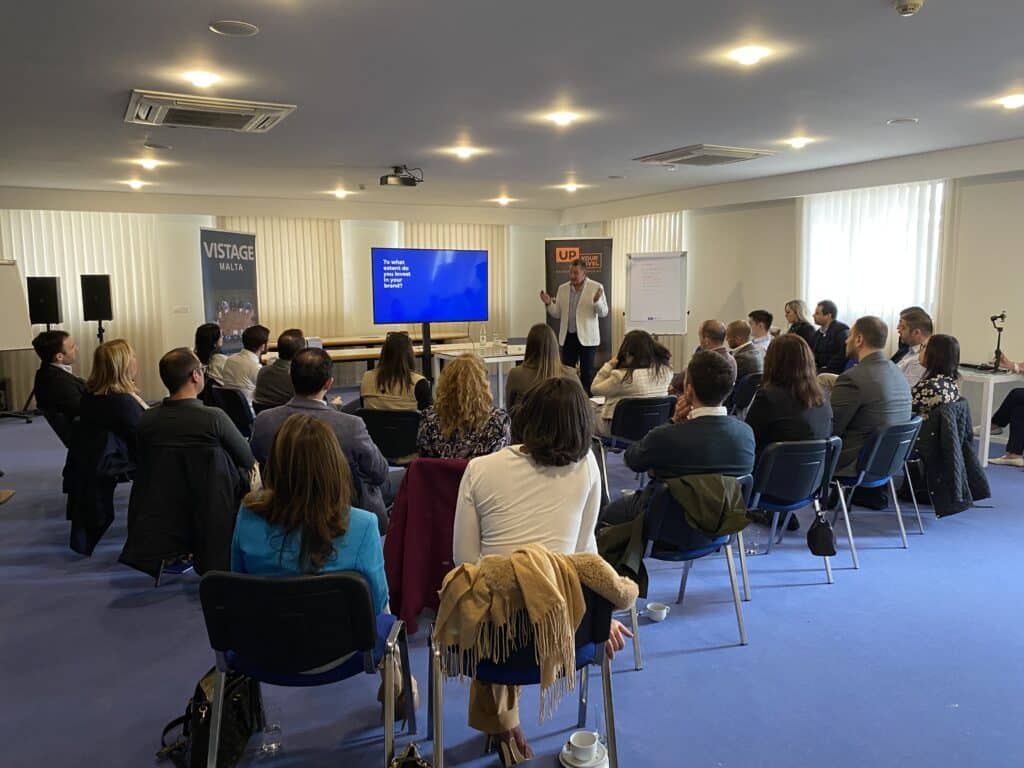 We asked the participants in what way the session helped them change their mindset about the topics discussed.
Some are looking at revising their recruitment and retention strategies:
"Revise our recruitment process and the way to interact with employees"
"Being more open to create various strategies around recruitment and employee retention."
"Creating a creative recruitment campaign"
For others it was coming from a place which felt closer to home or their industry
"I think that it provided another context for me that was European and not US focused."
"Consider different business models in order to give more autonomy to clinical staff."
Unconventional Interviews
The recruitment and retention strategies Jeff found to work best are not necessarily conventional. One of the things that Cloud FM do for recruitment is that they don't conduct traditional interviews. Once the resume is approved, they bring candidates to spend a day in the office with some of the existing team members.
You can read the article Jeff wrote on this for the FHRD blog: Why Traditional Interviews aren't fit for purpose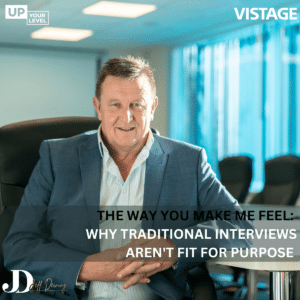 The session left a substantial amount of food for thought on the table. These were a few of the reflections leaders had on their own organisations:
"That staff need autonomy and empowerment, especially in my industry."
"Helps you think about things differently and stop making excuses as you're too busy to make certain changes or introduce certain initiatives."
"It reinforced some ideas which I was worried were too idealistic."
"How to do things in a fun way"
Presence and Humanity in Teams
One of the main focus areas during the delivery was about being more mindful and present on the human aspect of teams.
It helped leaders really appreciate the people they had running their organisations:
"I'm more aware that primary focus should be on people's feelings"
"Our employees are our heroes – They truly are"
And realise how they can show their appreciation that engages their teams:
"To be more humane and understanding of changing cultures"
"Communicate in an active and strategic manner"
"To be more mindfully present at the place of work"
"Focus on sending our people home happy everyday."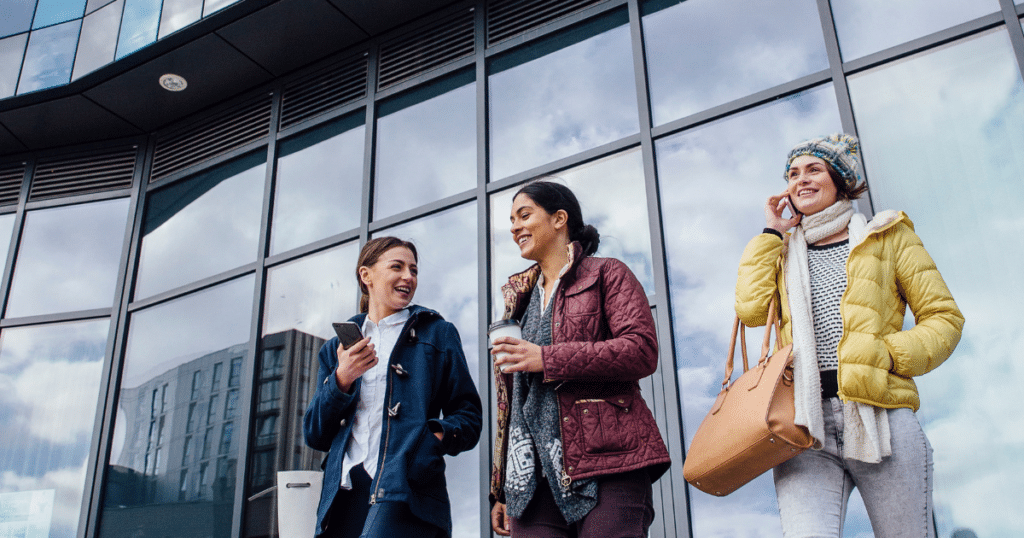 From Ideas to KPIs
Learning is only the first part of the process, we asked the participants how they plan to implement the ideas they got from the session from recruitment stage, throughout the employee life cycle.
"Change the way we advertise positions"
"To focus on employee engagement across the company, including teams I may have taken for granted before."
"Organise more feedback sessions. Put my ego aside and accept that things can be done differently."
"Take money off the table, introduce recognition"
"Give clarity and allow freedom"
"Appeal to the human spirit"

Thoughts on Culture
Culture is key in any organisation. People are attracted to a company because of the what it represents, which they portray through their brand message. The message goes far beyond the logo and the product or service they sell. People stay and are engaged because of how the company makes them feel by what they represent, how valued they feel, how much clarity they have and freedom to do it. This is all represented in the way employees represent the company both internally and externally. The most reliable and influential ambassadors are those that work inside an organisation.
Up your Level has been running Performance Culture programmes for the last decade. It's always amazing to see the impact of the programme, which does not only impact the team as a whole or the people as individuals, employees and leaders.
There is always a significant spillover on the company performance. Clients show us that business results have improved since the start of the programme as a result of higher performance levels and alignment within the team. 
If you don't know where to start, we echo Jeff's mantra: "Start with the Culture", it begins here.