by Julian Azzopardi
What is leadership coaching?
Leadership coaching is the ability to exercise your leadership skills in ways you haven't before. It is a testing bed for new ways of thinking, behaving and acting. It's not just a way of improving ourselves individually. It is an opportunity to validate or question opportunities, while stress testing threats to your organisation in a trusted, confidential and objective environment. 
Here are 5 direct business benefits achievable through a leadership coaching programme such as the ones provided by Up Your Level.
Benefit 1: An independent, trusted, objective sounding board
One of the more common refrains when it comes to leadership is that it is 'lonely at the top'.
It doesn't have to be.
Being lonely emanates from a belief system that leaders can only rely on themselves for the way they think or perform. That reaching out or asking for help is a sign of weaknesses and could induce a lack of confidence in their leadership.
Some of the most prominent business leaders have made it only thanks to surrounding themselves with people who can fill some of the gaps in their skill sets. A leader does not need to have all the answers, but the ability to find the answers. Coaching allows that in a trusted, independent, and objective manner.
Benefit 2: Clarity in decision-making
Decision-making is probably the most significant aspect of leadership. It determines direction, provides clarity, enhances autonomy, builds relatedness and contributes to fairness. Decision-making is a form of fine art that at times is not appreciated by contemporaries and easy to question by couch critics.
Who wouldn't want the opportunity to gain clarity, confidence, avoid pitfalls and ensure (as much as possible) success in the decision-making process?
It requires a level of self-awareness to question oneself, and the humility to have their perspective tested. The difference though, is that this is happening in an environment that is confidential, yet not biassed towards the leaders position. The more objective and testing, the better the quality of the decision-making.
Benefit 3: Enhanced self-awareness
The next most common refrain that one hears about leaders is that they lack self-awareness, especially when it concerns their weaknesses.
It is nothing new to hear leaders say that showing signs of weakness is detrimental to their leadership, to the business and getting things done, however the truth couldn't be further from that.
Let's be clear, no one is saying go set up a billboard saying "I suck". Being self-aware is the skill of being humble enough to appreciate the value of other's insights to do things better. In sports we always hear coaches tell their players to play to their strengths while working consistently on their weaknesses. Leadership is no different.
Decisions are based on core skill sets and the strengths one was hired for. In the meantime, self-awareness expects one to continue sharpening the saw through new learning and the ability to question themselves when needed. When being headstrong and sticking to one's guns, helps no one, not even themself.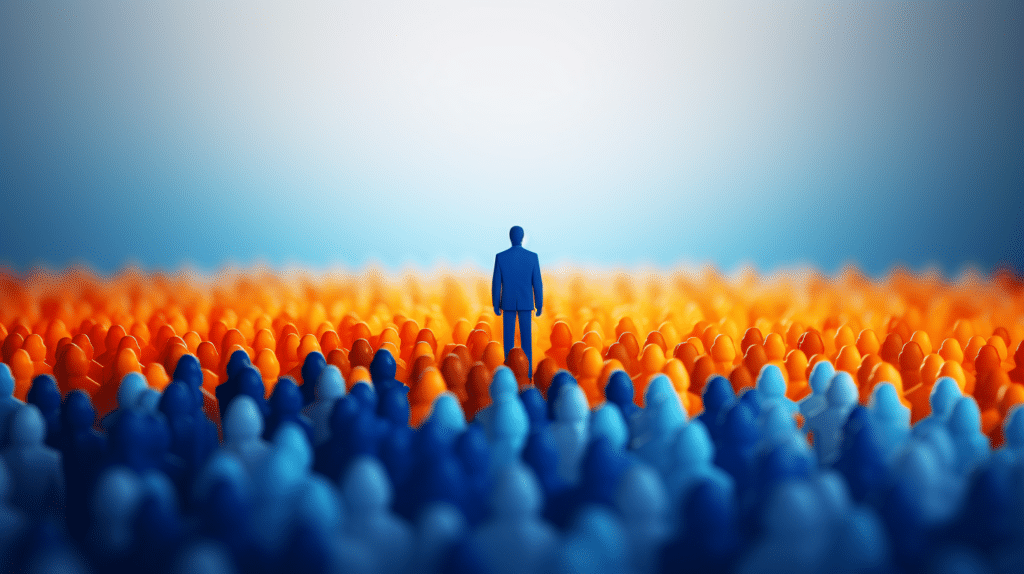 Benefit 4: Improved planning and problem solving
After decision-making, planning and problem solving are the second and third more important aspects of leadership in terms of determining business results.
Leadership and planning go hand-in-hand while the ability to problem-solve enhances the capability of a leader to keep the ship on course to success.
So how does leadership coaching benefit planning and problem solving? It allows the leader to explore thoughts, ideas, fears about the future of the organisation with a level of confidence that the exchange is based on a mutual understanding of what the objective is, taking the business/organisation forward. Coaching allows the leader to ask questions they may have not asked, or dig deeper where they may be hesitating.
As a result both the ability to think forward and see things differently will eliminate obstacles, and provide the necessary certainty for the required course of action.
Benefit 5: Better relationships with staff and stakeholders
Of all benefits this has the most long-term benefits. It may not be the most obvious or the most immediately rewarding, but it is definitely the best investment any leader can make.
If we take the premise that business is all about people as true, then it becomes obvious that leadership should concern themselves with ensuring the people within the business and those who use the business are well taken care of.
A leader is the most identifiable person within the organisation and if the connection between employees and clients is not convincing, then loyalty to the organisation, product or service will also wane.
Coaching allows leaders to test their assumptions about what people expect from them as the captain of the ship. Allows them to test thinking about boundaries, about when to be a driver, a supporter or a motivator. Every course of action requires different skill sets, and dealing with different people requires different abilities to speak to all, using different language, to deliver the same meaning. Where do I sign up for help with that?
Start your leadership journey
If you're ready to take the first step towards being a more effective leader, get in touch with our team for a no-strings-attached 30 minute consultation.
FAQs
What results can your organisation expect from our leadership coaching?
While outcomes vary by client, most of our partners experience increased confidence in their leaders, improved team communication, enhanced strategic thinking, and higher employee engagement and retention.
What makes the Up Your Level approach to leadership coaching unique?
Our coaches have decades of C-suite experience to draw from. We listen closely to understand your organisation's needs, then custom design coaching solutions. Our proven FIRE methodology challenges leaders and sustains growth.
What is the time commitment for an Up Your Level coaching engagement?
We tailor the partnership to meet your needs. This may involve bi-weekly or monthly meetings from 45 minutes to an hour over a multi-month timeframe. For maximum impact, we recommend consistent sessions.