As many people call an end to the first week of a forced semi or full lockdown, we should look back at the time we spent during our days. it is important to reflect on how the new arrangements have affected our morale, teams, productivity and mindset.
While I spent most of the week in my tracksuit pants and hoodie, I also held a number of 1-2-1 remote coaching sessions as well as a group coaching session in addition to a Friday after work drinks.
Consider Reality
The reality of the situation is that unless you have a decent internet connection the sessions ran as smoothly as any face-to-face session I've held. It actually allowed more sharing of documentation an even utilisation of a virtual whiteboard to express my thoughts in a more graphic manner.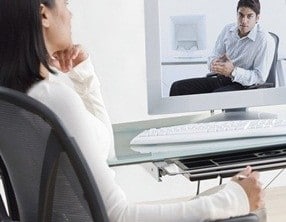 I personally felt extremely comfortable, and the feeling seemed to be mutual. Having the opportunity to hold meetings in an environment that makes me feel more comfortable helps with openness.
From the feedback I received, all participants felt that especially during these uncertain times, the opportunity to share their thoughts and discuss options on how to move forward, was both useful and reassuring. Our peer-to-peer group helps each other to strategise and mutually assist each to resolve some of the challenges they are facing.
Seek and Embrace Feedback
This is what one of our coachee's – Jonathan Valletta, Chief Administration Officer, Wealth and personal banking at HSBC Malta – had to stay about the ongoing support provided following our session on Monday:
"During these difficult and extreme times it is important that we ensure that we look after the social aspect of our teams. With team members working from different locations such as contingency sites, working from home and / or working at the office it is imperative that we use online resources to maintain communication a key priority in our daily routine.
"The introduction of daily morning huddles via conference calls, ongoing touch points during the day and an end of day meeting helps to maintain the harmony within the team and also ensures that focus to key business priorities is kept.
"In addition one to one coaching meetings should increase in frequency during these periods mainly to provide reassurance that we as leaders are there to support our individuals and teams. We have the technology and need to use it also to support each other during difficult times as this also means that we are taking care of each other's mental health.
"Continuous coaching helps individuals focus on their priorities and provides them with the necessary direction and positive reinforcement to achieve ones plans and ambitions.  Julian's coaching and the continuous challenges has helped me grow in my career and the way I look at things and life in general."   
At UP Ltd we are committed to continue providing the support required to our clients and anyone else who needs that sounding board, and think through a process, take a decision or consider new opportunities. We have a mantra that says we will never allow anyone we coach to go anywhere we haven't been ourselves.
Reach Out
During these times, we are all feeling the pinch, but we know how important it is to maintain general morale and positivity. So we are reaching out to say 'we have your back' and willing to discuss way to make sure we make it through together. Click on the video below to see how we may help.
No one is infallible and the first step in understanding where we need to go is realising where we are at. I am lucky to have built a network of people i can reach out to when I'm troubled. but what I've found is that this network is also a very good source of positivity, clarity and no none sense feedback, which helps me remain grounded and focussed.
In his latest book – The infinite Game – author Simon Sinek, poses an interesting concept in relation to achieving continued success; That is to seek a worthy rival (amongst others). The purpose of a worthy rival is to continuously keep us on our toes, improve ourselves and seek to be better at what we do.
Kobe Bryant during the first game he played against Michael Jordan, asked him "how do you do it" … during the course of a game! Michael Jordan did not diss him, but told him exactly what he does to get around opponents. Why? because he could see in Bryant a worthy opponent and for him to be the best, he had to play against and beat the best.
Seek the opportunity to test your thoughts with those who have more experience, who you know will give us what our Vistage network calls "carefrontation". Do not shy away from the availability of support, but rather reach out and 'grab a spoon'.
We would like to thank all public health workers who are assisting tirelessly in the battle against COVID-19, you are the true heroes – not only of the moment – but the unsung heroes of our every day. We are willing to assist where we can.
The only thing that gets in our way from action, is the choice to take the decision to reach out.
To assist those who may require support, UP Ltd is providing a free virtual consultation on how to remain on track during these times and can be contacted via email on [email protected].