Growing up I always thought I'd be a football player, and until a certain age and a bad injury I was convinced it was going to happen.
I had the passion, the drive, the willingness to do what it took to get there, and while I wasn't the most gifted of players on the field, I worked at getting better with everything I had.
I had been booked for a trial with a (then) First Division team in the UK a few weeks before my injury so that world came crashing down very quickly and heavily.
I was quite devastated at 17 seeing my dream disappear before me and it took me a while to get over it.
Sometimes, when I reminisce, it seems like I never have, but I then recall a conversation I had in the middle of the Amazon (the big green landmass in Brazil, not the online store), that had it not been for my injury I would have never been there in the first place.
I may have never been one of the first Maltese to work for the European Commission in Brussels after accession, I would have never spent 18 months volunteering in some of the poorest areas of the world, I may have never made it to the top of Mount Kilimanjaro, and maybe, I would never be in the seat I am today!
And while, yes, I do still ask 'what if' from time to time, I use my love and passion for the sport in combination with the experiences I have been able to go through as inspiration for 'what next'.
Inspiration has become my new purpose.
I was always conscious of the power of inspiration; as a budding young footballer most of my inspiration came from the football pitch or its side-lines.
Today, my inspiration comes in all shapes and form.
It is very different from motivation, as the latter implies an element of effort which is not self-determined. Inspiration on the other hand is self-motivated.
My biggest inspiration is seeing people thrive, grow, overcome challenges they could never fathom and become people they could only dream of. I guess it is no coincidence that I find myself in a position where my day-to-day is all about enabling people unlock their full potential with what we do at UP.
In doing so I am constantly topping-up my own inspiration and growth path; whether through meeting with a prospective client, new research, discussing programmes with our coaches or speaking to an audience.
What inspires you to 'get out of bed in the morning' should be the first and last question we ask ourselves everyday. It should be inspirational to you and no one else and needs to put that spring in your step. Businesses who want to achieve high levels of engagement with their staff also need to create an environment that can inspire their personnel.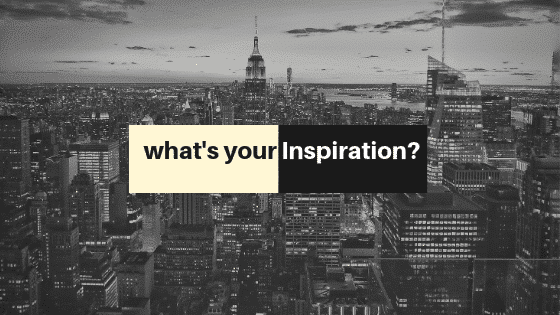 With inspiration we find our flow and can achieve great heights in what we do. If you want to achieve flow find what inspires you.
If you want to know more about how to achieve flow get in touch on [email protected].
I am looking forward to hearing what inspires you!