In Part Two of my reflections on the Euro and Olympics 2020, I delve into the global sporting events and draw parallels to how we can regain strength, joy and purpose.
Starting off from where I ended my last entry, Simone Biles, one of the most decorated Gymnasts ever to grace the Olympic games said it wasn't worth the risk of competing if she wasn't in the right 'head space' and potentially get hurt in the process. Since then, she came back to the arena and competed in the individual Beam event and placed third. How come this seemingly change of mind?
Well, actually, there was no real change of mind in my view. The premise for last week's retirement was the high risk of injury and loss of medals for the collective. This time round it was an individual event, with both risk of injury and failing colleagues were less in the former, and non-existent in the latter case.
What may seem contrasting behaviour is actually consistent with someone who has a strong sense of purpose. Last week purpose kept Simone with her feet on the ground (no pun intended) because of her sense of responsibility to her health and her colleagues. This week, her sense of purpose as a professional athlete who loves her job/sport and a global role model gave her the conviction to participate and perform.
Purpose
Purpose gives direction, sets level of importance and determines the control we exert over getting things done in our lives. Purpose can trump any misgiving we may have of our own capabilities if we believe enough in the reason why we are doing things.
I am a strong believer that purpose is a critical ingredient to achieving success in life. It was the inspiration behind the Italian national football team during the recently concluded UEFA Euro 2020 tournament as a reward for the trials and tribulations of a nation still rearing from the deadly impact of COVID-19. Every player, staff member or TV pundit linked the team's level of performance with the desire and commitment to 'make things right' for those who passed, and those who are still mourning the loss of loved ones.
Of course, purpose alone will not win football tournaments, which brings me to the second most important element in our burnout recovery plan; People.
People
No team can participate, let alone win, without the people that form the team.
Since Roberto Mancini took over as national team coach, Italy went on an unprecedented unbeaten run of 34 matches, only 1 match shy of levelling the all-time record of 35 matches set by Brazil and Spain respectively. Many say they are on the route to superseding that tally simply because they have such a strong team.
It is not just the eleven players that start or the 3 (or 5 depending on the rules adopted) that join in during the course of the match, but it is the whole infrastructure supporting those eleven. There is immense trust in the head coach's ability to inspire, connect and continuously extract the best out of all that make up the team, which means all are willing to leave their guts on the playing field for each other.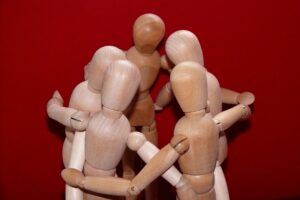 No better example of this was demonstrated by the Danish football team. Following the very dramatic events during their first game against Finland, in front of a capacity home crowd in Copenhagen, where a player, Christian Erikson, collapsed just before half-time with a cardiac arrest. After being successfully resuscitated, and play being suspended, all players took the field again for the second half but lost the match. They also lost the second match against Belgium, but won the third against Russia. This took them through by the wire to the round of 16, and as they progressed their resolve and determination grew as result of the events of the first game. With news that Christian Eriksen had successful undergone surgery, the team and the country rallied behind the news and purposefully ventured forward to make it to the very end so that their teammate could join them – as a spectator – for the final.
Coach Kasper Hjulmand stated "The love and compassion from the whole Danish population has given this team wings. We are playing with the heart of Christian, the heart of the whole population. With that support, we strongly believe in ourselves."(as quoted on Skysports.com)
In business as in life, we need to surround ourselves with those we know will get the best out of us, not the worst. If you are currently suffering of burnout because of the pressures being piled on by those around you, change those people, not yourself. As an individual, building emotional intelligence to the extent you understand your own value independently of the commentary from the "stands", is the first step in ridding yourself of the negative pressures affecting or contributing to your burnout.
As a leader, toxic employees and workplaces account for over 30% of inefficiencies and has cost businesses over $220 billion in turnover between 2014 and 2019 according to a US study by the Society for Human Resource Management. Leaders with a purpose should be duty bound to ensure the environment they cultivate is healthy, nurturing and one that reflects the interest of the collective rather than the few individuals in power positions. If, as a leader, you are noticing a toxic environment taking shape, look in the mirror and see what type of behaviour you are modelling, because it could be you are part of the reason your environment is toxic. And that hurts. It hurst your own reputation and ultimately the reputation of the business. Which brings me to my third and last principle for tackling burnout, Position.
Position
For many years the 'secret sauce' that made the Italian football team so successful was how it positioned itself on the field. Now for many this is a big bone of contention as it was perceived as defensive to the extent that terms such as 'catenaccio' or 'parking the bus' would be associated to the style of play. This year though we saw a very different approach to the game. The style adopted was propulsive, energetic, proactive, albeit with a well refined defensive position. Italy did not effectively changed. It adapted to the people it had as part of the team that embodied a style, a vision, a purpose of the head coach.
Similarly, a business positions itself according to its purpose and people. If, as in the example above of a toxic environment, a company's position on the job seeker's market is going to be one that attracts more of the same and builds a negative reputation for employee wellbeing. This can have ripple effects on the consumer market leading to loss of revenues. This is especially true among millennials who are much more value-driven in their choice of employers.
But this is not just relevant to millennials.
Every one of us has a position in life. If this contrasts sharply with our purpose and the people around us, then burn out is more likely to affect us as we battle upstream against the current. Position is determined by learning from what went on yesterday, being aware of where we are (or how we are doing) today, and looking forward to what we can achieve tomorrow, and continuously repeating this cycle of reflection.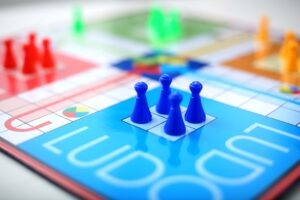 Roberto Mancini once said "sometimes a player thinks it's enough what they did the year before and doesn't understand that every day they should improve". If we want to improve on our current situation, especially one which is affected by possible burnout, then we need to start by being humble, like the title winning goal scorer, who understands that yesteryear is only the starting point of the journey ahead. Depending on how you want to design that journey you need to be comfortable with being vulnerable and accepting weaknesses that can be turned into opportunities.
On winning the UEFA Euro 2020 title, Mancini said "[w]e have got on very well, there have never been issues and the players deserve credit for that. Not just on the pitch, they did a brilliant job there, but I think it is the fact we have been able to forge this team spirit. They have created something that can never be separated going forward. They will always be synonymous with this triumph because they have so much respect for one another." (quoted on sportmob.com)
Conclusion
Start off by having respect for yourself, for your purpose in life, seek the support you need from those you respect and trust the most, and define your position, your place in history no matter how bold it may be.
If you need help defining your purpose, identifying the right people, or clarifying your position, we are here to help. Reach out on [email protected] for a FREE consult today to avoid the burnout trap.