The world of business is changing and teams are evolving with it.
The colleagues we knew so well, have different needs and requirements in 2021 than they had in 2019.
The business model has been swayed from side to side, or completely upside down for some!
Leaders are sought after for growth through all of this.
Training Magazine conducts an annual survey to find out what organisations are doing to create effective leaders.
The 2021 Leadership Development study reveals interesting insights in how leadership development has changed over the past 5 years.
In this article we will highlight the most sought-after leadership skills by organisations today, and a few ways that we help leaders tap into them.
What do organisations seek in their leaders?
Over 750 organisations who participated in the survey, were asked to identify their top priority leadership skills. The following ranked in the overall top 10: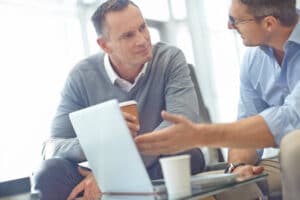 #10 Priority Leadership Skills
Coaching Others
The ability to coach others has been recognised as the number 1 priority leadership skill for 3 consecutive years. It has been proven that leaders that can coach their team into the best individuals they can be, will drive the business forwards from the ground up.
Communication Skills
Communication training is one of the most highly demanded training programmes requested by organisations across industries. Leaders that have the skill to communicate effectively with their teams and enable their teams to interact successfully have already overcome one of the biggest leadership challenges.
Diversity and Inclusion
This skill has only been added in 2020 and ranked straight away at number 3. This indicates that throughout the pandemic organisations are focussed on the social aspect when selecting their leaders and are recognising the value of a diverse and inclusive workforce.
Emotional Intelligence Skills
EQ is rated higher than IQ and not only alphabetically! Leaders that are emotionally intelligent spread empathy, understanding and harmony throughout the entire team.
Team Leadership
Teams are often composed of very different individuals. Having the ability to address their individuality while driving them to work as one, is a very powerful trait.
Change Leadership
Adaptability and proactivity are more important than ever to keep the business relevant and the team agile to ride the waves.
Strategy/ Development/ Alignment
Leaders cannot only work day-to-day. Strategic planning, aligning values and developing the team will ensure longevity and growth.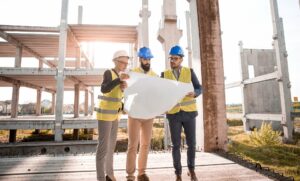 Performance Management
Organisations can invest heavily in people's performance but what cannot be measured will not feature in ROI or the individual's self-worth. Performance is no exception. Leaders, using right tools, can measure performance on different levels across the organisation.
Creating Engagement
Employee Engagement has become a common buzzword in today's business world. It has become increasingly difficult to make  everyone feel engaged because people are driven so differently. It takes a strong leader to assess the team's engagement and find the right solutions that fit the team.
Decision Making/ Problem Solving
Adults take an average of 35,000 decisions a day, leaders probably much more. A leader with a sound decision-making process that can be applied to different situations, will take better decisions and come up with timely solutions.
How you can upskill your leadership skills
Through leadership coaching we coach leaders not only to develop their own strengths, but we teach them the coaching methodology they need to use with their teams.
Conversational Intelligence is the foundation of our communication training. It is logical and practical and enables both leaders and teams to communicate at a higher level, making conversations clear, concise and with the desired impact.
Playing to your team's diversity can be highly impactful. We bring this out through a team building activity of self-discovery which allows teams to get to know each other's strengths and how to enhance them for bonding, harmony and overall performance.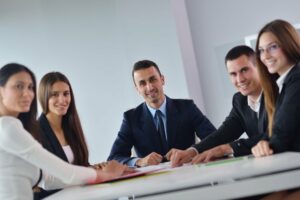 Purpose-led leadership is how we get leaders and organisations to align. Addressing their individual purpose and aligning it with organisational purpose has long lasting impact on the entire team.You can read a recent case study of a manufacturing company who went through an organisational purpose training programme here.
Business mapping is a great tool for strategic planning and aligning values and objectives. It can be used for new and ongoing projects to ensure that the planned input will deliver the desired value and results.
Used by Google, Twitter and many other Silicon Valley Giants, the Performance Management system of OKRs – Objectives & Key Results – has been proven to boost performance levels substantially across the entire organisation even in small outfits. The system cascades the company objectives and makes them relevant to every department making everyone accountable. Each part is transparently measured allowing individuals and departments to alter their sails towards the set goals.
One of the biggest mistakes that companies make when trying to engage their team is taking a deep dive into the unknown…
Engagement is also very time-based and what drives an employee today might not be the same driver needed when they are operating through a crisis be it business or personal. The only way to find out is to ask the right questions at regular intervals. We recommend a highly researched tool that does just that, called Engagement Multiplier. The first survey is always free and organisations are usually (pleasantly or not) surprised with the initial feedback from their team!
Transformational leadership programmes train leaders on how to take better decisions by creating a strategic process in line with the leader's style and aligned with the strategy. There is also resilience training and innovative thinking which opens up the mind to a resource of solutions when challenges arise.
We're here to help!
If you want to be in the top 10 of  leaders in 2022, based on your skills, contact us for a top-up !
Are you curious to know your team's engagement levels? Contact us to run a free Engagement Multiplier survey.